IV Sedation in Ashburn VA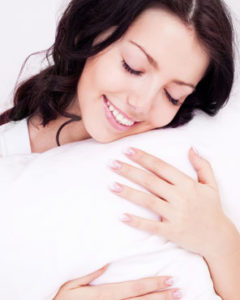 Imagine not being afraid to go to the dentist. Imagine being able to accomplish all of your care in as little as one appointment.
At Esthetique Dentistry, we have a range of pain management techniques we can use during your visit. We will discuss your options with you and help you make the right choice.
If you are petrified about the thought of oral and dental procedures, IV Sedation can change your life and your views on dentistry in a matter of a few hours while you sleep.
Call us today to see if you're a candidate for complete comfort!
Contact our Ashburn practice today to schedule an appointment. We are here to help: (703) 729-6222
IMPLANTS PLACED LAST YEAR
Visiting Esthetique Dentistry was probably the best experience I have had with a dental practice ever. You can tell that they pay attention to detail and take time to ensure a holistic view of your dental health is considered. I would recommend the practice to anyone.
After moving to the area I needed to find a dentist to do some extensive work – my wife and I found Esthetique Dentistry and we could not be happier. The staff is polite professional and understanding. Everything is clearly explained, questions are invited and answered, and most importantly patient comfort is a priority.
I have a dentist phobia but everyone at Esthetique made me feel so welcome and at home. From the awesome staff at the front desk, Diana in customer service, the dental assistants and hygienists and finally to Dr. Talwar – my experience could not have been better. The office is clean, state of the art.